Dairy & ice cream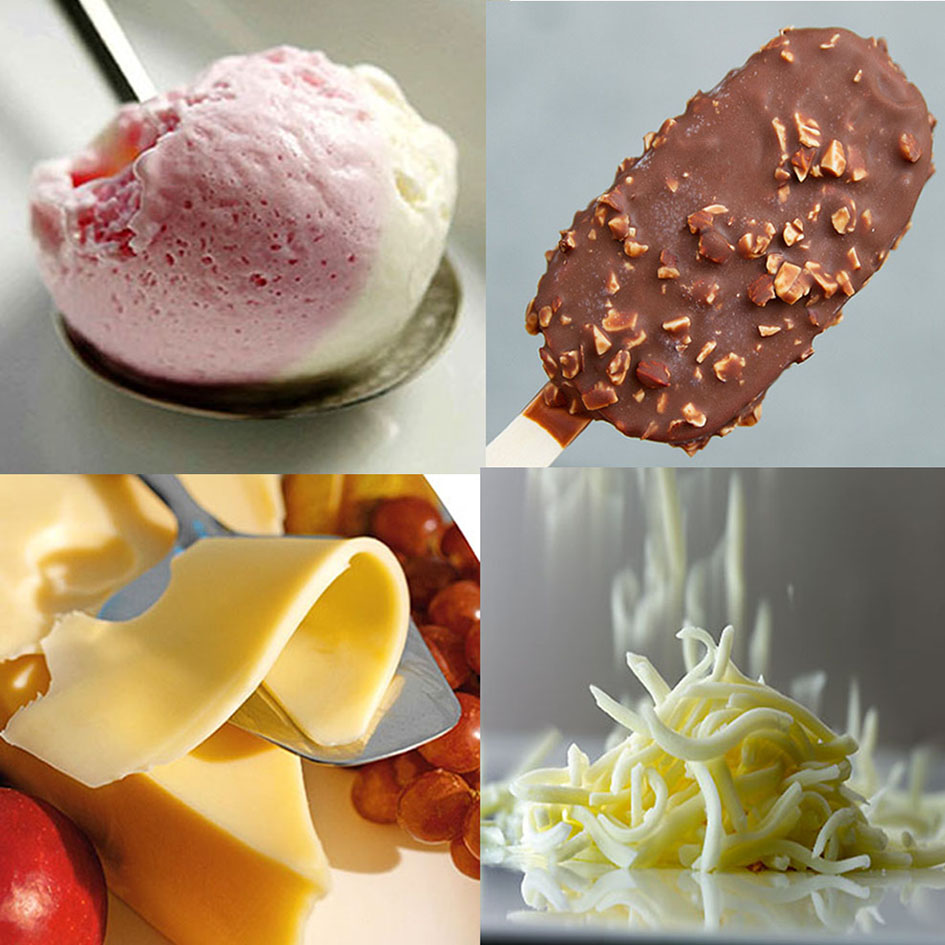 Vegetable fats for the dairy & ice cream industry.
Vegetable fats for the whole range of dairy products: mozzarella, butter spread, white cheese, yellow cheese, fresh & fermented products, ice cream, whipped cream, dairy desserts, etc.
http://aak.com
Cocoa butter, liquor & powder for ice cream, ice cream coatings & dairy desserts.
http://olamgroup.com/products-services/confectionery-beverage-ingredients/cocoa/processing/
Ball mills for ice cream coating production.
http://caotech.com